Research continues to show that the K-8 model offers students distinct advantages. These are a few of the findings.

Childhood is understood and valued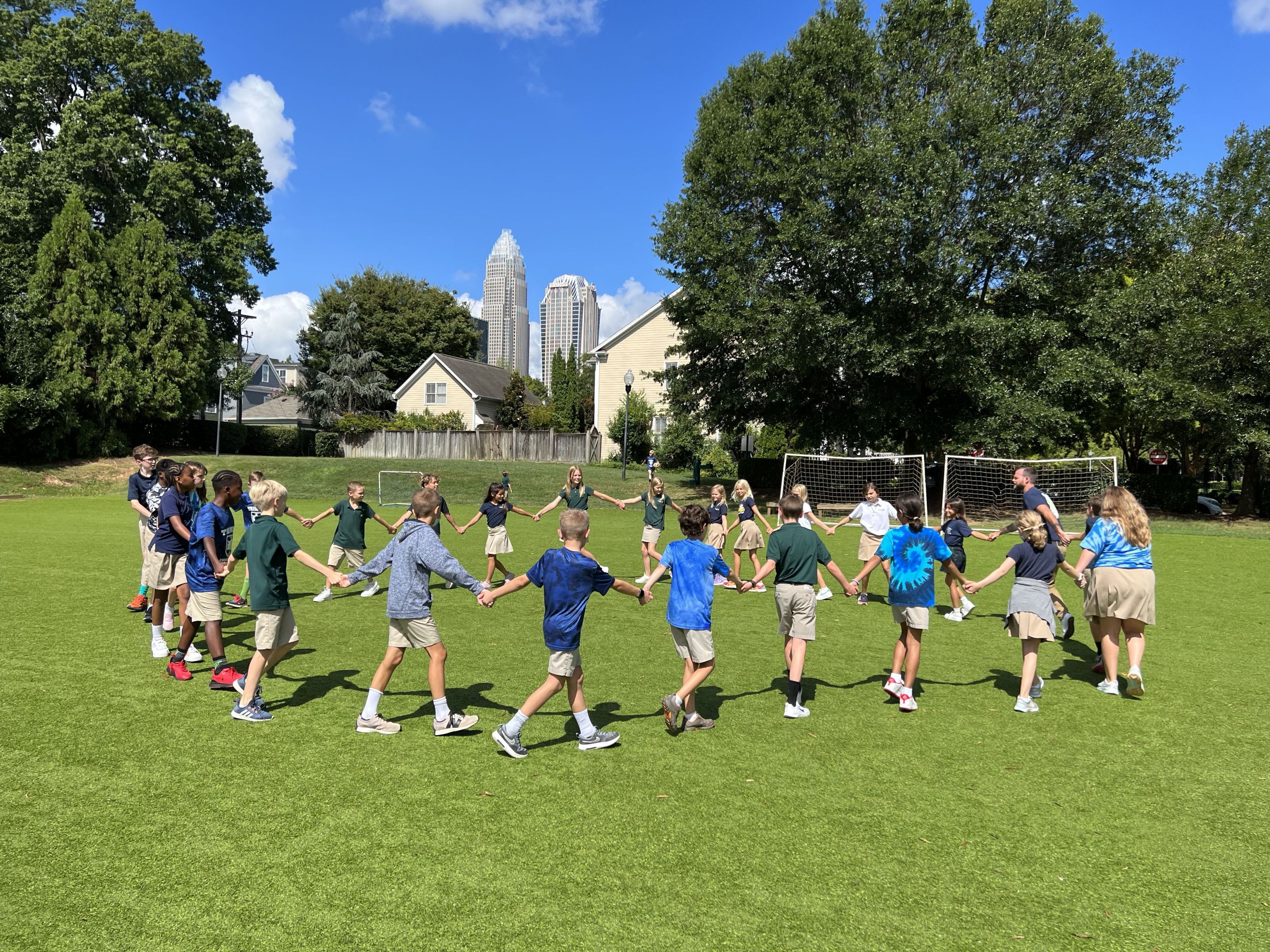 Society continues to push our children to grow up as quickly as possible. K-8 schools are able to teach and engage students in developmentally appropriate ways without exposure to the social pressures of high school students.

Students have a strong sense of belonging
K-8 schools are places where everyone knows everyone else's name. Teachers and administrators are able to create real relationships with students. And cross-grade buddy systems such as Book Buddies and service learning projects ensure that students at different grade levels know each other in very authentic ways.
The result is a strong community where children have a greater sense of confidence and feel safe to take the risks that learning requires.
Middle School students can be leaders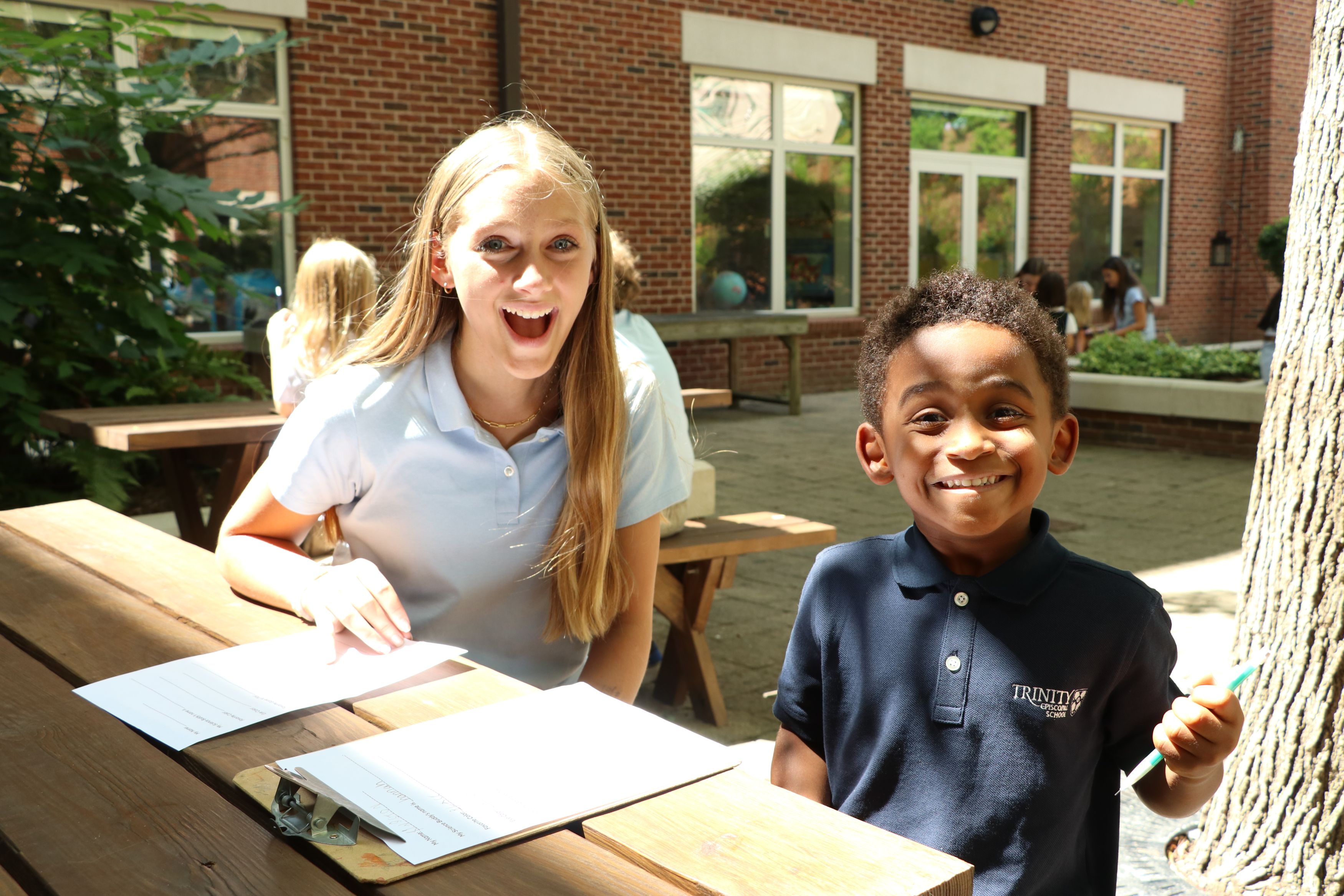 When middle school students are the oldest in the building, they have an opportunity to serve in leadership capacities earlier.
Eighth Graders often find themselves as the captains of sports teams, leading honor councils, and assuming the leading roles in school productions.
The K-8 model also provides students in Grades 6-8 the opportunity to mentor and serve as role models for younger children.
Parental involvement remains high
Parents often become less involved in the school community when their child attends a standalone middle school. Because the sense of community among teachers, administrators, parents, and students is so strong in the K-8 environment, parents tend to remain connected throughout the middle school years.
Studies show that parent involvement strongly correlates with a child's success in school - and the success of a middle school program.
Student achievement is higher
National studies show that 8th graders in K-8 schools attain higher academic achievement and score significantly higher than their middle school counterparts on standardized testing.
(Source: Rockoff & Lockwood, Columbia University; Schwerdt & West, Harvard University)
Resource allocation is higher
In many models, middle schoolers are literally stuck in the middle. In the K-8 model, students in Grades 6-8 are the seniors and often become the beneficiaries of athletic program funding, new technology and other resources that might otherwise be afforded upper school students.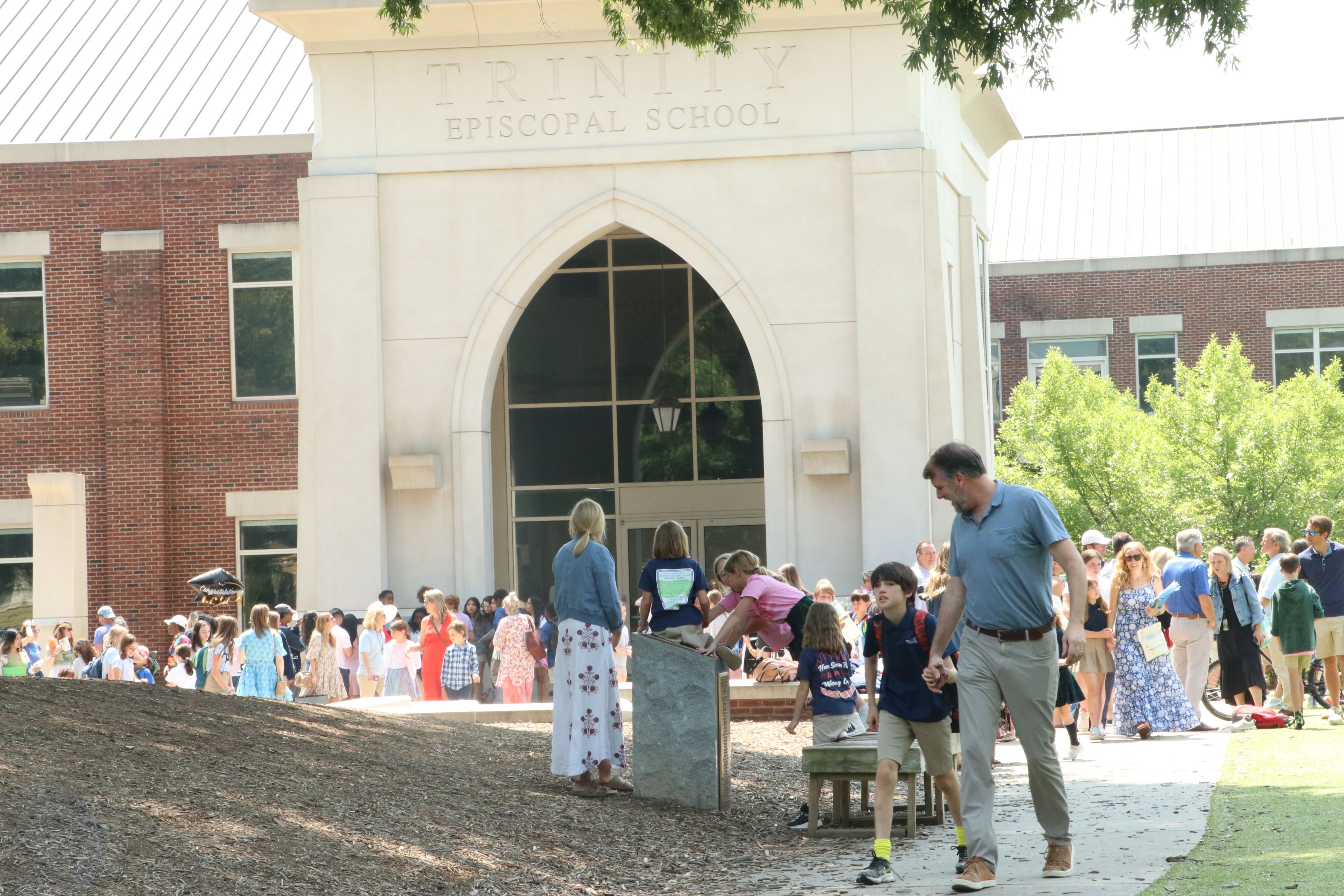 Choose the right high school - at the right time
Teachers and administrators in a K-8 community have a unique perspective on students' growth and development. K-8 teachers watch children move from learning to tie their shoes to watching those shoes walk across the commencement stage in what often feels like a blink of the eye.
But in those nine years, parents and teachers garner invaluable insight about the child's interests, strengths and learning styles. The result - parents feel more confident about making the "right" high school decision at the end of 8th grade rather than at the beginning of kindergarten.
"The K-8 experience allows him to be younger longer."
- Trinity parent Jonisha Brown on the advantage of a K-8 education.
Read more on Trinity and our K-8 model in QCityMetro.