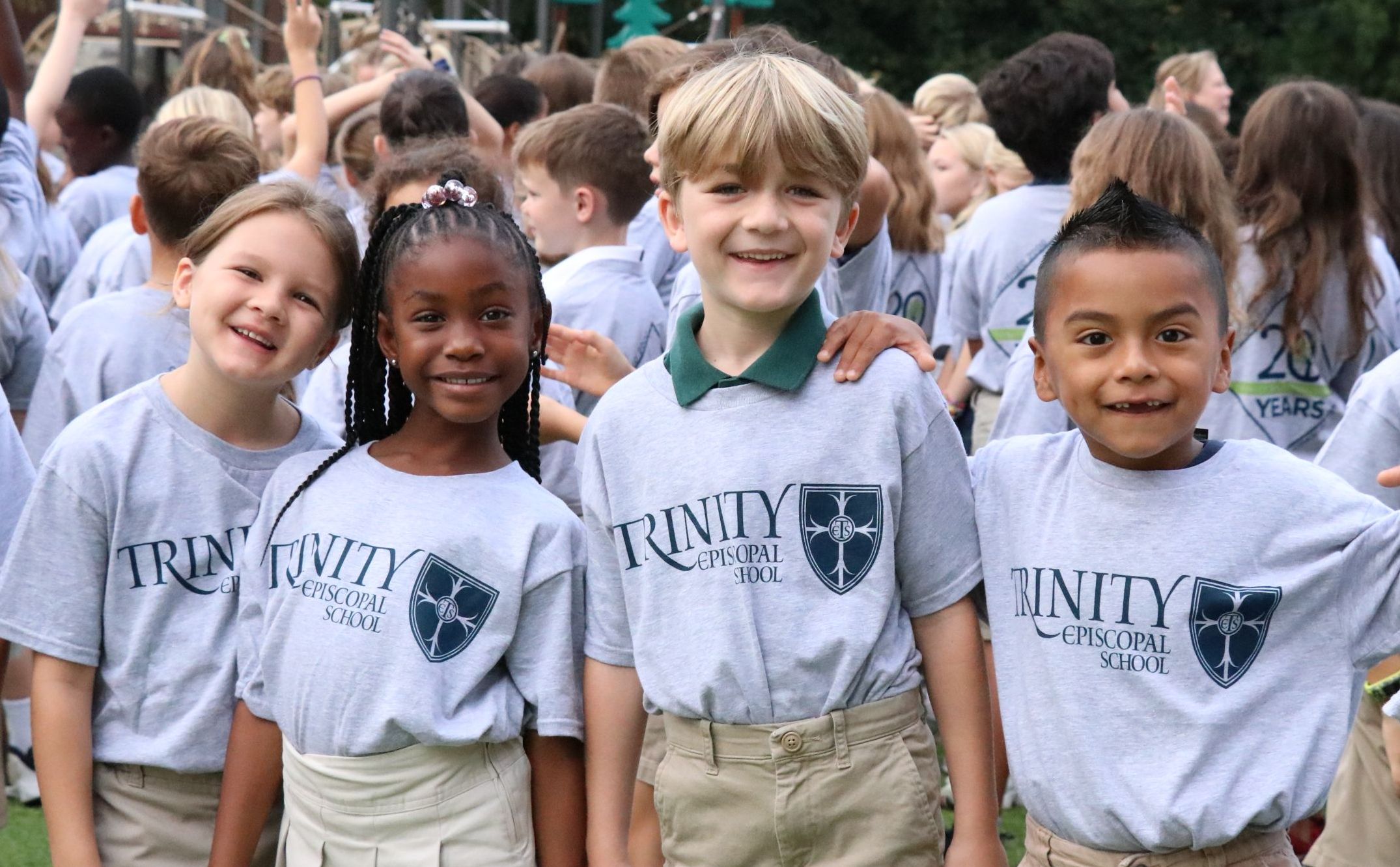 Our Mission

Trinity Episcopal School is committed to the breadth of the Episcopal tradition in both its unity and diversity.
A student of Trinity Episcopal School is challenged to academic excellence while honored as an individual with unique potential.
As faculty and families influence young lives, students themselves are affirmed as ambassadors of grace, and as citizens who live and teach an ethic of service and respect for others.
A student of Trinity Episcopal School is trained in the example of Christ and toward stewardship of a healthy body, lively soul, and discerning mind.
Our Core Values
Each of our core values - creating scholars, nurturing spirituality, and embracing diversity - guides Trinity in all that we do.
Creating Scholars
Trinity is grounded in an exceptional educational program that inspires a love of learning and a quest for knowledge. The innovative and integrated curriculum challenges children to fulfill their unique potential as students and scholars.

Nurturing Spirituality
Spirituality is an integral dimension of a child's development, preparing them to share their intellectual and creative talent for the fulfillment of God's purpose. We observe the cherished rites of the Episcopal Church, including its tradition of reason, openness, and acceptance. Our responsibility as children of God affirms our commitment to outreach and service to others.

Embracing Diversity
Trinity is committed to creating and sustaining a school community that is welcoming, respectful, and inclusive of differences and that reflects the diversity of the greater Charlotte community.