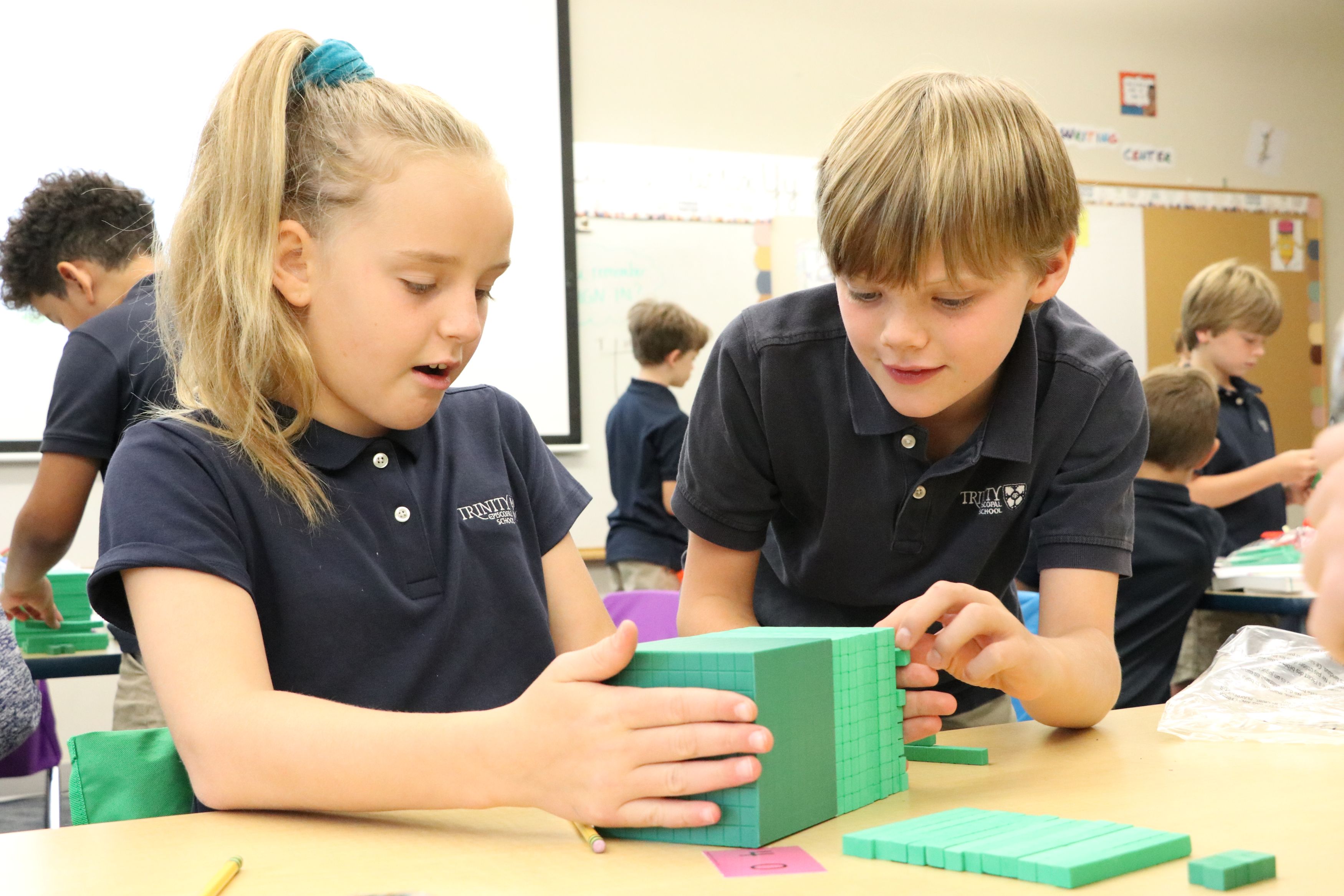 Academic excellence is a hallmark of Episcopal schools. At Trinity, we are continuing this tradition and redefining academic rigor.
Our progressive curriculum and workshop approach encourages students to think creatively and critically, our Honor Code holds them to the highest standards of personal conduct, and our unique programs and service learning partnerships provide lessons that light the way to a noble and productive life.
As a collaborative, experiential, and process-focused school, Trinity follows the structure of the workshop model as a means of giving voice and choice to students, building ownership and responsibility for their own learning.
Trinity's academic program brings all members of the school community to a richer intellectual, spiritual, social, physical, and aesthetic awareness through an interdisciplinary and progressive approach to instruction. As students make connections across subject areas, they expand their creativity, enhance their critical thinking and problem-solving skills, sharpen their communication and leadership dexterity, and develop their independence.